To guarantee Christmas delivery, please order by December 15. Merci !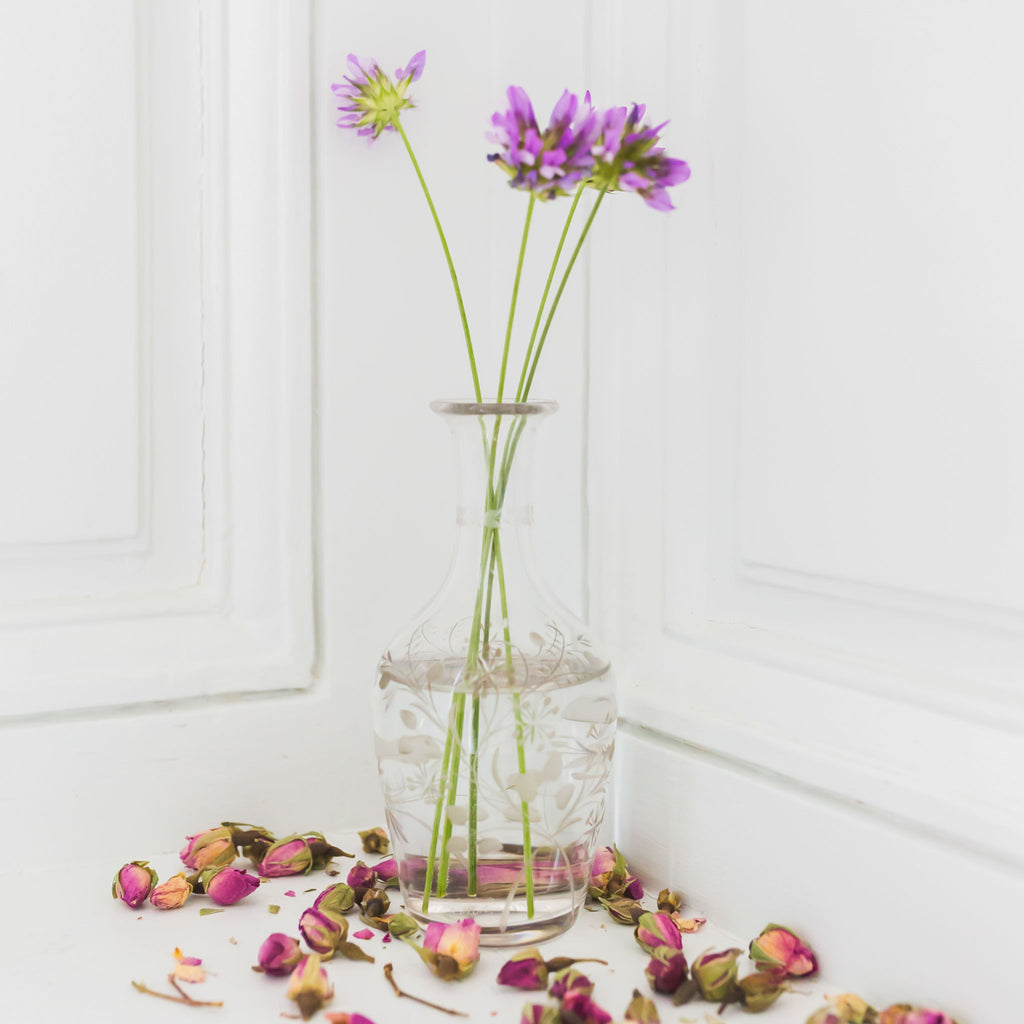 Etched Glass Bud Vase (Assortment to choose from)
We have a selection of antique glass bud vases with etched floral decorations and geometric designs on the neck and bulbous body of the glass. 
appx 16.5 cm tall
After your purchase we will email you a photo of the item or 1-2 to choose from. 
Found all over France.