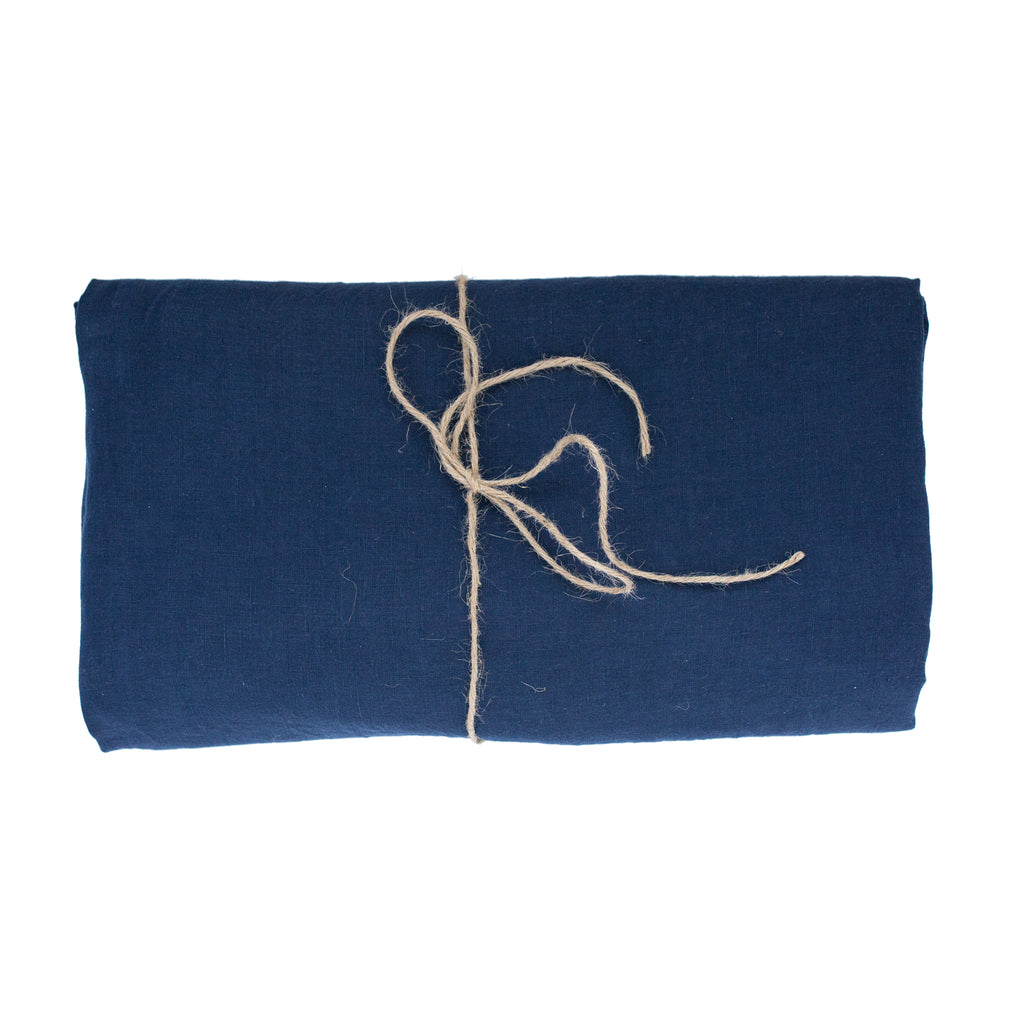 Sample Sale Bleu Minuit Linen Tablecloth 260 x 300
We have run out of stock for this item.
First ever sample sale linens. These gently used linens have been washed and possibly used for photoshoots or rental events. The sample sale linens appear new and show little or no signs of wear and have no stains or flaws.

260 x 350 cm 
100% linen from flax grown and woven in Europe. 
Machine wash warm. Tumble dry low. 
The beauty of dying natural materials is that colors may vary slightly based on each batch, light conditions, as well as various computer and mobile screens.

Discount codes are not applicable to Sample Sale linens